My Mr. Bojangles
 

A Special Tribute of Love & Honor to "MR. BOJANGLES" … My Beloved Son
written by Rev. Ora Stearns Smith
ARIC JAI-SHON CLARENCE LEXING
Family and Friends called him "Jai" but to me,
he was my "Mr. Bojangles" . . .
When the doctor received the call from me that my water bag had broken and amniotic fluid finally was gushing forth and the much anticipated labor was about to begin, there was both anxiety and relief in his voice. You see, being pregnant with "Mr. Bojangles" had not been normal by any means! He was way past due and my doctor adamantly insisted on inducing labor. But my darling baby boy and I had other plans. He had stubbornly chosen to stay inside his "life-sack" just a little bit longer and his Mommy had just as stubbornly agreed that he could.
"No, you cannot induce labor. When it's time, my baby will come!" This is what I told my physician and he knew that I could not be persuaded otherwise. My heart was fixed. Why? Well, it's really very simple. I knew that God and God alone was The One Who opens the womb! And just because He had allowed the majority of mothers to deliver their babies in 9 months did not have anything at all to do with my "Mr. Bojangles". God had ordained this precious little life, and He was in total control. For you see, the Lord my God said in Jeremiah 1:5: "Before I shaped you in the womb, I knew all about you. Before you saw the light of day, I had holy plans for you." – The Message Bible
And I absolutely love what is written in Psalm 139:13-16:  "Oh yes, you shaped me first inside, then out; You formed me in my mother's womb. I thank you, High God, you're breathtaking! Body and soul, I am marvelously made! I worship in adoration – what a creation! You know me inside and out; You know every bone in my body; You know exactly how I was made, bit by bit, how I was sculpted from nothing to something. Like an open book, You watched me grow from conception to birth; all the stages of my life were spread out before You. The days of my life all prepared before I'd even lived one day."  – The Message Bible
Oh, yes, I knew and how well I knew that my God was undeniably in total control of the son He had personally entrusted into my hands! As I stated earlier, being pregnant with Mr. Bojangles was not normal. It had been a long wait, but now it was his time. And The Father of all life was ready to open my womb . . . after twelve months. Yes, you are reading correctly. I carried Aric Jai-Shon Clarence Lexing – my "Mr. Bojangles" – twelve (12) months not nine!
On that wonderful, ordained day in Culver City, California on November 30, 1980, the Lord my God graciously, opened my womb. Yes, He favored me, and opened my womb, indeed!
We had such a very special bond, the two of us. My baby boy knew how to wrap me around his little fingers! And it was so easy to "spoil" him. Once I held him in my arms, I just did not want to put him down. I sat gazing deeply into those big, beautiful eyes that pulled me instantly into them. And I wondered what God had in store for this darling child. I knew it was not anything "ordinary" or "common". I remember like yesterday the times I'd hold him so close to me, stroking him gently while reading the Bible to him. Yes, I remember prophesying over this life of immeasurable value, declaring and decreeing his royal birthrights in Christ. What a miracle he was! What a miracle, indeed!
And I also remember one particular day when this little one objected strongly to my putting him down in his little seat. Wow, did he have a set of lungs! I said, You must be a prophet or evangelist, boy! And he would not stop crying even after about 30 minutes. He was wearing me down. He was about to win when I decided to place his seat in front of the multi-colored beads hanging from the doorway to the kitchen. Then suddenly the screaming ceased. My little guy had discovered by accident of course that he liked the feel of those beads on his little feet as he jiggled them like jello. He cooed ever so sweetly as his tiny little feet danced joyfully. The beads, well, they really captured him and quieted him down. My little guy looked like he was dancing with the beads. And so right then and there, he had his special name from his mommy. He would be known as my "Mr. Bojangles" – and if I may say so myself, he was the original creator of "Happy Feet"! Oh, yes, those precious little feet were dancing joyfully. Yes, they were happy feet, indeed.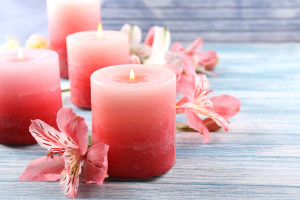 Oh, Father, thank you for my Mr. Bojangles!
My, sweet, precious, beautiful Mr. Bojangles!
There are so many things that I could write about him. So many things. I remember when he was having difficulty reading, and the Holy Spirit Himself said to me, "Write your son his own personalized book". And I did. It's called "Wimbledon, the Racquet Dog"!  Wow, how he loved it!  You should have seen his eyes and that huge, radiant smile on his lovely face. He said with such innocence and sheer joy as he held his book on his heart, "Mom, I gonna keep this til I get a man!"
Oh, the Holy Spirit is so wise.
Mr. Bojangles' reading improved so much so that his teacher called me for an interview and wanted to know what accounted for this drastic change. I told her about my writing my son his very own book; and she asked to read it; gladly I said yes. And she was so excited about it that she presented Wimbledon, the Racquet Dog to the Hawthorne School Board. And so, I think I'll be publishing his little book soon. Yes, I will publish his special book. Oh, how he loved it so! He was only 7 when I penned it. I can still hear him say, "Mom, I gonna keep this til I get a man!" And I can still see him holding it ever so proudly on his heart.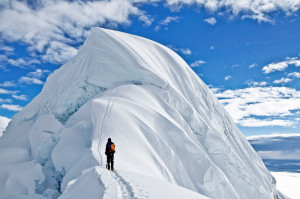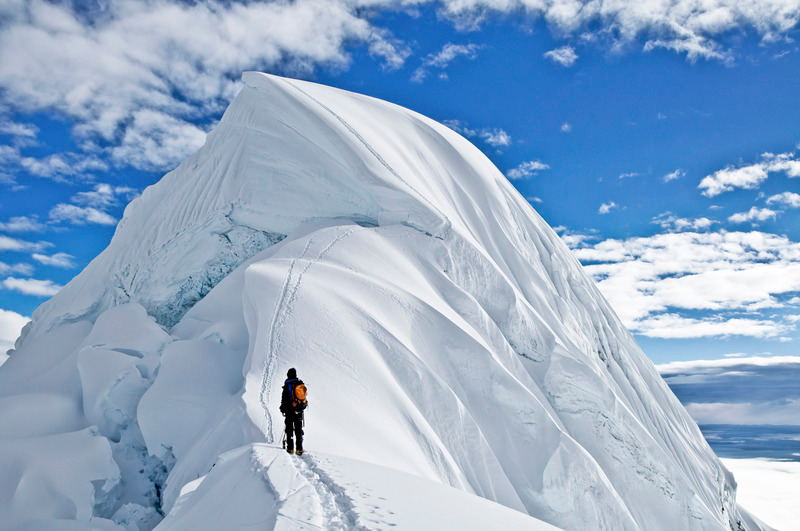 This is an insurmountable task! How do you really talk about someone who grew inside you, received his life from the life source God placed in you, and then in one moment gone too quickly from you? In one moment everything changed. My Mr. Bojangles was gone. How do you really summarize a life so laden with untapped potential? How do you?
Oh, I can tell you of the painful time when his older sister passed away at the tender age of 18, and I can speak of the strong bond he and his younger sister developed between them. Or I can tell you how he loved soccer and track, and skate boarding in his formative years. I can speak of how later he discovered karate and was well on his way to earning his black belt. And I can speak of his excitement and great joy for body building. I can speak of how very, very proud I was of him the day when he received his Bachelor of Arts, majoring in Spanish, in 2005. And how even prouder I was when he pressed through another two years while maintaining a job, and earned his Masters in Criminal Justice in May, 2007.
I could speak of so many things. Truly he was a young man of great, great promise. Yes, I could speak of so many things like my special memories of that one particular Sunday morning when we were on our way to Church. We had about 15 minutes before the next bus was due to arrive, and so, I decided to take advantage of the time and began passing out Christian tracks to the passersby and witnessed to them about the love of Jesus. My "Mr. Bojangles" surprised me when he said, "Mom, you're embarrassing me." Mind you, my awesome son had just finished displaying boldly, proudly and so unashamedly his new moves he had learned from his karate instructor. Oh, he was not embarrassed in the least as we stood there on the extremely busy intersection of Hawthorne Boulevard and 120th Street. Oh, I want you to know that my son was not phased one bit by all the cars, or the passersby!
So, I said to him, "Oh, I'm embarrassing you because I'm passing out tracks and talking about the love of Jesus? But I'm not supposed to be embarrassed at all while you boldly stand out here kicking your legs and throwing your arms around right here on the sidewalk?! Oh, I'm not supposed to be embarrassed, I'm supposed to applaud you while you show off your latest karate moves out here on the streets?!"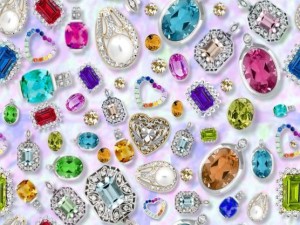 Oh, Mr. Bojangles had a real awakening that day as we discussed the immeasurable price Jesus had paid for the world, and the reality check of why we are all here in the first place. And soon afterwards, my darling boy was passing out tracks too. And during one of those precious days, my son's beautiful, big eyes sparkled with pride and great expectation as he humbly said to me, "Mom, I'm gonna have a lot of jewels in my crown, right?!" Oh, how proud I was of my beautiful boy . . . my darling Mr. Bojangles!
Yes, I could speak of so many things. So, many, many things. I could speak of my own personal dream of my children and I ministering together side by side as we did when they were young and tender. Yes, I could speak of so many things like the arrow that pierced my heart afresh, and the incredibly deep pain of losing now two of my three beautiful, gifted, significant, beloved children. Children who are absolute treasures from the very heart of Almighty God, my Darling Father. Precious, precious treasures, who had so much to deposit; so very, very much to contribute to this world. Oh, how I could speak of so many things.
Jesus, Jesus, oh, Sweet Jesus, the ones who murdered my beautiful, darling son had no idea who he was or the magnitude of his existence! They had no idea!
But I am not an activist for their condemnation. And neither am I an activist for retaliation. But I am an Ambassador for Christ! And I know the only way to conquer evil is with good! And oh how I know that no matter how black this present darkness is, it can never, ever overwhelm or extinguish pure light. God's ultimate justice shall prevail! My son did not die in vain. His blood shall be seed that will reap a great harvest of young souls for the Kingdom of my God!
"And we know that all things work together for good to them that love God,
to them who are the called according to His purpose."
Romans 8:28, KJV
And this I do know, the only way I can continue to go on and to live … is to forgive.  Can I do anything less than what My Lord … Who died for me … did for me?  When they were crucifying Him, brutalizing Him, He said, Father, forgive them for they know not what they do.  And I say, Oh, Righteous, Righteous Father, please forgive them; forgive the ones who murdered my son.  My only son.  Please forgive them as You have enabled me to forgive them.  May they come into the knowledge of what You have done for them in your Beloved Son, the Lord Jesus Christ, the Savior of the world.  Forgive them, Holy Father, for they had no idea what they were doing when they snatched Mr. Bojangles' valuable, remarkable, immeasurable life from me and his family.  Oh, Righteous Father, I cry unto You.  I look unto You.  I run unto You!  I labor to rest in You and hope in Your everlasting Arms … where I know my son now rests.


Oh yes, yes, I could speak of so many, many things. But what I want to leave with you all, family and friends . . . is this:
Mr. Bojangles has a lot of Jewels in his crown!
* * * * *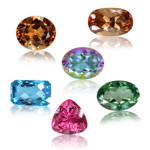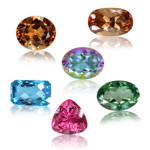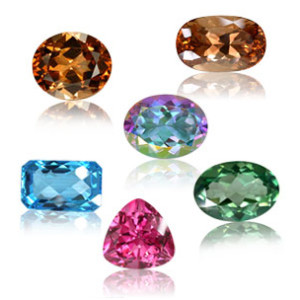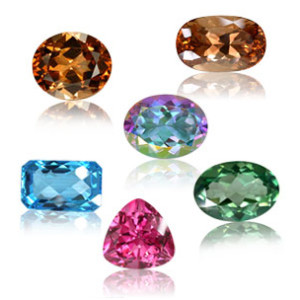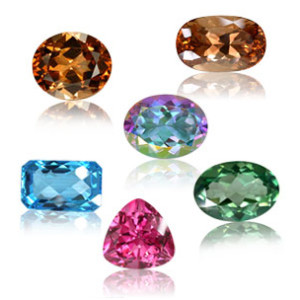 Written by Rev. Ora Stearns Smith in honor of her beloved son, Aric Jai-Shon Clarence Lexing, who was slain in Los Angeles, California on July 20, 2007.  Jai had just received his Masters in Criminal Justice only in May, 2007 and his strong desire was to be employed with the Los Angeles Police Department.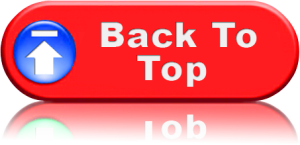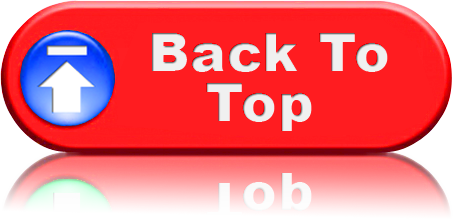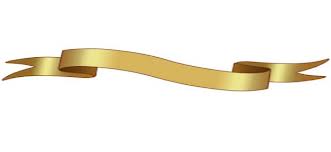 Click Below Photo
. . . to

RETURN

to
ABOUT REV. ORA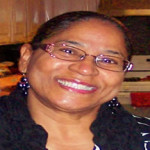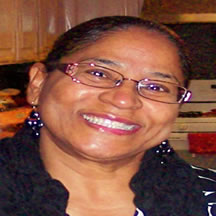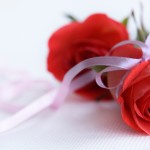 www.WomanOfGodDay.org